1. Emphasis on the basics
2. Learning holds
3. Take downs, suplex's, slams, drills, more.
4. Reversals and chain wrestling
5. Ring psychology
6. How to do interviews on camera
7. Video-taping of your training and replay to offer constructive criticism
8. Learning high spots
9. Development of timing and ring positioning
10. Referral to equipment outlets for boots and tights
11. Guidance to a character development
12. Help in getting 8 x 10 composites taken
13. Unlimited length of training
14. Guarantee of your first match
15. Hours of operation designed to accommodate the working student
(Tue & Thur 4-8 pm. And Sat & Sun 2-5 pm)
16. Interest-free financing
17. Excellent, qualified instructors and a safe learning environment
18. The benefit of training under a WWF Hall Of Fame Legend.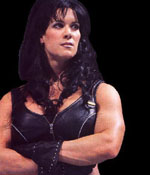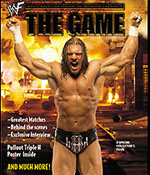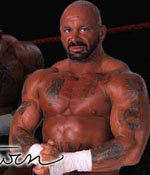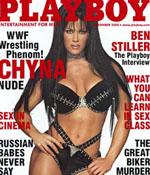 Graduates: Triple H(WWF), Chyna(WWF), Albert(WWF), Perry Saturn(WWF), Kronus(ECW), Big John Studd(WWF), Chris "Harvard" Nowinski (WWE).
Each student will be required to sign a waiver that stating that Killer Kowalski's assumes no responsibility for injuries. Each student is required to funish his or her own room and board. If you are overseas, you are responsible for applying for your own visa. Kowalski's has discounted room and board information if you need it.
The school offers training that caters to the needs of wrestlers, managers, referees and valets. Each class is well structured and involves several building blocks that you will need in order to be successful in professional wrestling. A strong emphasis is placed on safety at all times, both yours and the people you train and work with.
The unique aspect of training at Kowalski's, which we like to consider an edge we have over the competition, is the work we do with students on their performance outside of the ring. High levels of discipline, respect and confidence (not ego) are paramount in the wrestling business, and most schools do not care or bother to instill those "character building" elements into their students' work ethic during the training phase of their careers. Those lessons tend to be learned later on, often when it is too late to amend foolish mistakes. At this school, a lot of time is dedicated to putting across the message that respect is "everything" - that which you earn for yourself and which you show towards others.
The focus on having the proper mindset for the business is what sets our students apart from the rest. We like to pride ourselves on the fact that a Kowalski's student is instantly recognizable at a wrestling show anywhere in the world by their attitude, ability, and respect for what they do.
Classes
There are currently four classes per week: Tuesdays, Thursdays, Saturdays and Sundays. Tue & Thur 6-9pm, Sat 2-4pm, & Sun 10am-noon. One-to-one training can also arranged when needed/available.
Notebooks
Every student is required to take notes on each class. Notes have proved to be extremely helpful with understanding how certain moves work, and remembering how to perform them. Many students also use their favorite drills in their matches and notebooks are there for reference purposes. Students are also required to hand in their notebooks during the year to be reviewed by the head trainer.
Having a neat and detailed notebook is a great resource and advantage during training and throughout the rest of your career.
Atmosphere
You'll find the training environment here to be tough and intense, yet also very friendly. Students tend to be both competitive and helpful, which maintains a high standard of learning. Weekday classes are often larger, with 10 - 20 people, while the weekend classes usually consist of smaller groups. Weekends are more relaxed and lighthearted - training is no less serious but we let students have more input with the direction of the class and improvise their own spots.
Our senior students still come in to practice and work on matches for upcoming independent shows, one of the benefits of the lifetime memberships offered here at Kowalski's. We have a policy of all our students working together, which means that new students get to learn alongside our veterans and receive their insight and knowledge about performing and other aspects of the business. No question goes unanswered during a class, and there is always someone willing to help you with your training or show you something new.
Persona/Gimmicks
Students are encouraged to develop a persona or "gimmick" for themselves while they train, as emotion and personality is what puts the entertainment into "sports entertainment". A student has complete control over what they choose to portray - heel or face; the choice is theirs. However, they do not necessarily need to disclose to anyone who their persona is. Rather, they should try to show their classmates, as an audience, the emotions and behavior of their character in their work.
This does a lot to create a better training atmosphere and is also highly entertaining for everyone involved. In fact, some students are so good at it that they are better known and referred to by their character's name instead of their own.
Fundamentals
The objective of your training with us is to become fundamentally sound in all aspects of wrestling. This includes knowing the basic rules of performing maneuvers, learning the correct way to take bumps, ring position, timing, how to build a match and how to pace it, protecting yourself and your opponent.
New students usually start their training outside the ring, working on basic holds with a veteran student or instructor. They then progress after a few classes to taking unassisted bumps in the ring, entering/exiting the ring properly and learning the correct way to run the ropes. From there, after the student has become comfortable and has a good foundation, they join the rest of the class with performing drills of various kinds, which emphasize timing, ring position, safety and the proper execution of numerous wrestling moves.
Normally, a student can expect to begin working on matches at the end of classes after 2 months of basic training. That ultimately depends upon the individual.
TV & Video
We are increasingly taping our performances, both inside and outside school. We now have a TV and VCR set up in a viewing room within the building which students have total access to during class hours.
Many students are now taping their matches at independent shows and bringing them in for the trainers and other students to watch and assess/critique. This is another method of seeing your own progress and gaining input from others on your strengths and weaknesses. We plan to extend the use of our setup with the addition of a fixed camcorder taping every class.